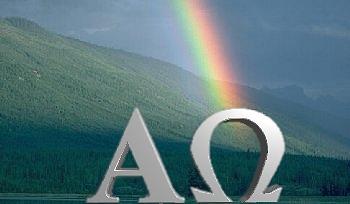 13 I am the First and the Last, the start and the end.
14 A blessing on those whose robes are washed, so that they may have a right to the tree of life, and may go in by the doors into the town.
15 Outside are the dogs, and those who make use of evil powers, those who make themselves unclean, and the takers of life, and those who give worship to images, and everyone whose delight is in what is false.
16 I, Jesus, have sent my angel to give witness to you of these things in the churches. I am the root and the offspring of David, the bright and morning star.
17 And the Spirit and the bride say, Come. And let him who gives ear, say, Come. And let him who is in need come; and let everyone desiring it take of the water of life freely.
18 For I say to every man to whose ears have come the words of this prophet's book, If any man makes an addition to them, God will put on him the punishments which are in this book:
19 And if any man takes away from the words of this book, God will take away from him his part in the tree of life and the holy town, even the things which are in this book.
20 He who gives witness to these things says, Truly, I come quickly. Even so come, Lord Jesus.
21 The grace of the Lord Jesus be with the saints. So be it.